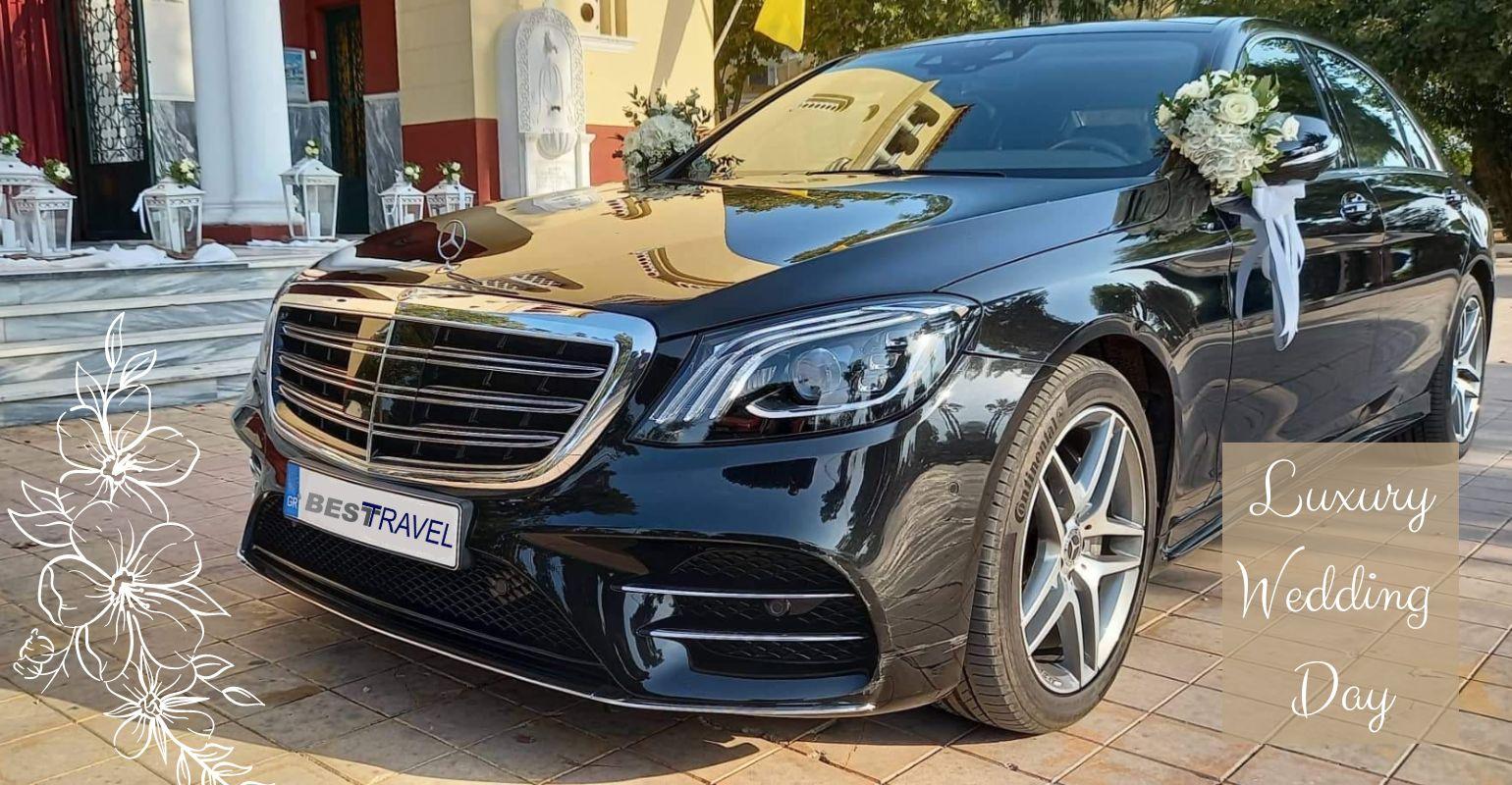 When planning a Wedding, everything must be special and unique. From the flowers to the vehicle. A new-era "Cinderella Carriage" will be at your disposal to bring the Bride to the Ceremony and marry her "Prince Charming". The Royal Court must be present for this great event too!
For the Wedding Car we offer our Best Mercedes S Class, suitably decorated in accordance to your wish.
 Luxury Mini Vans and Mini Bus Sprinters will bring the families and the guests of the happy Couple to the Ceremony and be part of this beautiful fairytale!
May the Couple live happily ever after!
Send Us your request: https://www.besttravel.gr/contacts